How


to deposit
Next Day Deposits To You
We work with all Banks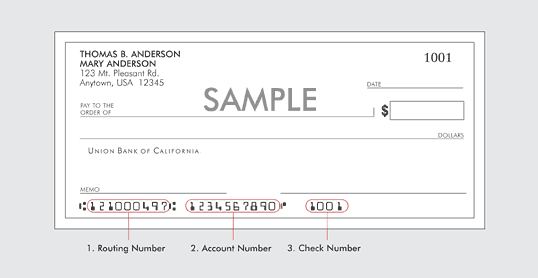 With our Mobile Check Deposit Software, SameDayACH can make your remote deposits in your checking or savings account from the convenience of your home, store or office! Only a small percentage of financial institutions offer a mobile remote check processing service to their merchants. Good News: we work with all banks and credit unions and will deposit your funds "SAME DAY" into your existing account.
Depositing a check, using your Mobile Device, is an easy and common process, but if the check is not properly prepared beforehand, the deposit could be longer and more involved than necessary.
QuickBooks Check Processing is now Available!
Deposit A Check
Before depositing a check, ensure that the check is valid. Carefully examine all of the entries on the front of the check. Are all blank elements completed? Are they complete, accurate and true? Do the numerical and hand-written amount entries match? Are the issuing account and routing numbers imprinted and legible? Did the issuer sign the check? If those items are in order, check the back. Is the cashing endorsement or signature present and valid? If the back entries are acceptable, complete a deposit slip for the teller.
Procedure for Depositing a Check
For check safety reasons, do not sign or endorse the back of the check until you are ready to deposit the check.
1. Log in to SameDayACH mobile
2. Enter the Amount of the payment your customer is making (Maximum of $100,000.00)
3. Enter the Email address that we will send the receipt to (optional feature)
4. Press the "ACH" option in the bottom left-hand corner of the app
5. Press the Capture Check button
6. Place a blank check on a solid surface
7. Use the Camera Icon to snap a picture of your check
• Make sure you can see the whole check in the frame
8. The app will provide you a review screen to either Use the image you took, take another, or cancel the image capture process
9. If your image is acceptable, click Use to navigate to the signature page for your customer to sign (optional feature)
10. Have your customer agree to the terms and press Submit to complete their payment (optional feature)
11. When the payment has been submitted, a confirmation will appear confirming that a receipt has been emailed to your customer (optional feature)
How it works
Process all types of U.S. checks, drawn on any bank or credit union that is a Federal Reserve member, including personal checks, business checks and government checks over the Internet. Using check truncation, the paper checks never leave your possession and, in fact, should be destroyed after the successful deposit of funds into your bank.
The use of Mobile Check Deposit electronic check conversion - also known as Check 21, Accounts Receivable Check (ARC), Point of Purchase (POP), or Back Office Conversion (BOC) in banking terms - is among the fastest growing types of ACH applications due to its enormous benefits. Using our proprietary Internet-based Mobile Check software "Mobile Remote Deposit Capture" software and mobile device, you can scan conventional paper checks and transform them into an electronic check deposit. The software also stores the check data and check images in a database for future research and retrieval, re-submission of NSF checks and more.
You accept many checks each month from customers. Currently, you would have to look up each customer account, apply the payment to the account, stamp the check for deposit, create a deposit slip, drive to the bank, stand in a long line and make the deposit. On top of this, your bank will typically charge an "item deposit fee" for every check you deposit. Too time consuming and too expensive!
Why would you want to convert a paper check?
By converting that paper check into an electronic transaction, things are much simpler, faster, and more economical: First, you scan the customer's check. The customer account information is automatically displayed for existing customers, linking the payment to that customer. Then just enter the amount of the check into the software. You repeat this for every check you receive. Your deposit is now complete! What could be easier?
Works with QuickBooks® software 2007 and newer
Electronic Check (eChecks)
Our Payment Gateway / Virtual Terminal allows you the capability of performing, Recurring Payments and One-Time Payments, Checks-by-Phone, etc. Complete online real-time reporting. Also perform Check Conversion and Credit Card Transactions with our Electronic Check processing payment gateway. You can accept echecks on your website using one of our integrated Shopping Carts.
High Risk ACH & Check Processing
Use our Check 21 software to process "Virtual Check 21" transactions. This in-house system allows online and offline merchants to create, print and submit demand draft documents to their bank of deposit. This process which removes transactions from the ACH (Automated Clearing House) rules and therefore transactions are not subject to NACHA (The Electronic Payments Association) rules, regulations, fees and fines.
Our in-house Check-21 and Electronic Check experts are standing ready to help you make an informed decision to move your company's payment processing forward.
Allow us to offer and create an electronic payment processing program to provide you access to your funds in an expeditious manner.
Our in-house Electronic Check experts are standing ready to help you make an informed decision to move your company's payment processing forward.
Allow us to offer and create an electronic payment processing program to provide you access to your funds in an expeditious manner.
QuickBooks® Check Processing
SameDayACH.com Fees
Transaction Fee -

28¢

Return Fee -

35¢

Monthly Fee -

$20

Application Fee -

$60

Time to Funding - Next Day!
SameDayACH.com Advantages
Eliminate Driving to the bank
Eliminate Paper Checks
Eliminate check deposit slips
Eliminate paperwork
Eliminate out-of-state checks
Eliminate copying checks
Reduce Accounting Time and Expenses
---
Never Leave QuickBooks® to Collect your money:
Compare our service and prices to our competitors and

Give Us A Call
(866) 927-7180
---
Apply NOW
Stop Going to Your Bank ~ use Same Day ACH!